We have arrived in Hanoi, Vietnam and we will see what Hanoi has as a place to retire to. We are having a great time in Vietnam and we are really excited to explore Hanoi and get to know its people. 
Can a RIPper living in Hanoi get by on a Cat 1 budget with a decent lifestyle?
So join us as we continue to cover what it is like to live in Vietnam. We will continue to contemplate the question, "what would life be like living in Vietnam as a retiree?" We will continue to see what the upsides and downsides are to living in a Communist country like Vietnam.
Our RetireCheap.Asia membership site – REAL life details you need to live in SE Asia / Thailand plus connect with other like-minded people!
Hanoi (Vietnamese: Hà Nội), the capital of Vietnam, and also its second largest city, is a fascinating blend of East and West, combining traditional Sino-Vietnamese motifs with French flair. It is largely unscathed from the decades of war, and is now going through a building boom, making it a rapidly developing city in Southeast Asia.
Hanoi has held the title of Vietnam's capital for more than a thousand years, through several invasions, occupations, restorations, and name changes.
The Nguyen Dynasty gave the city its modern name of Ha Noi in 1831, but they had transferred power to Hue by then; it remained there until 1887, when the French made Saigon and then Hanoi the capital of all French Indochina. It changed hands again in 1954, when it was ceded to Ho Chi Minh and the Viet Minh after almost a decade of fighting, and it became the capital of North Vietnam; Saigon was the rival in South Vietnam. Upon reunification in 1976, it assumed that title for the entire country.
The climate is tropical, with wet and hot weather much of the year. But due to the city's latitude, temperatures drop drastically in the wintertime and the wind chill and dampness means winter weather can feel cold. If possible, avoid the summer months of mid May to mid September, as the city turns into a sweltering sauna with little to no wind.
Please link back to this website. I'd appreciate it. Also check out this website for more videos about retiring and living in Thailand and the rest of SE Asia, books on retiring abroad and a Retirement Budget Calculator!
Music attribution: The Voyage by Audionautix is licensed under a Creative Commons Attribution license (https://creativecommons.org/licenses/by/4.0/)
Artist: http://audionautix.com/
Accidents Will Happen by Silent Partner
Dub Zap by Gunnar Olsen
Be part of our awesome RetireCheap.Asia family!


A membership gives you all the essential details needed for living in Southeast Asia, an extensive forum full of answers about living in Thailand, a Live Chat with JC and connect with other members already living in Thailand. AND discounts on JC's other products and services!

Connect with other like minded people already living in Thailand or thinking about making the move!      

Click Here to become an exclusive member!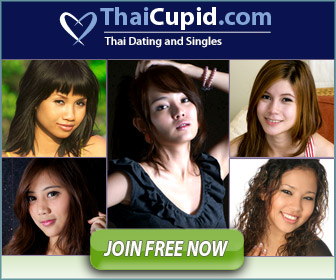 Chiang Mai, Thailand Weather Forecast
Posted In: Hanoi, Vietnam
Tagged: 10 Best Places to Retire, expat travel insurance, Hanoi, hanoi old quarter tour, jc retire cheap asia, Living Vietnam, offshore investments, old quarter hanoi, old quarter vietnam, retire cheap, retire cheap jc, retire cheap vietnam, retire in vietnam, retire vietnam, retiring in vietnam, Vietnam expat, Vietnam retirement, vietnam retirement visa, vietnam trip, Vietnam visa, Where to live in Vietnam, Where to Retire