Green Coco Home Stay http://goo.gl/r21Qlb In this episode we have another installment close to Da Nang. We are returning to check out Hoi An, Vietnam. We are excited to go back and see if the infrastructure supports a RIPper (Retiree In Paradise) living there and if a Cat 1 budget can get them by in a decent lifestyle.
Check out our exclusive RetireCheap.Asia membership site – all the REAL life details you need to live in Thailand plus connect with other like-minded people!
We are having a great time in a different SE Asian country than Thailand and we are more and more appreciating our time in Vietnam and getting to know its people. As I said, in this episode we take a train from Hue to Da Nang and a taxi from Da Nang to Hoi An. Hopefully we will get a real feel for life as a RIPper there. Also in this episode we stay in a great little homestay called Green Coco in Hoi An and have the pleasure to sit down and have a great conversation with it's owner.
So join us as we continue to cover what it is like to live in Vietnam. We will continue to contemplate the question, "what would life be like living in Vietnam as a retiree?" We will continue to see what the upsides and downsides are to living in a Communist country like Vietnam.
Hội An is a city on Vietnam's central coast known for its well-preserved Ancient Town, cut through with canals. The former port city's melting-pot history is reflected in its architecture, a mix of eras and styles from wooden Chinese shophouses and temples to colorful French colonial buildings, ornate Vietnamese tube houses and the iconic Japanese Covered Bridge with its pagoda.
Please become a friend or subscribe to this channel and you if can, link back to my website I'd appreciate it. For more videos, books on retiring abroad and a Retirement Budget Calculator go check out http://retirecheap.asia
Bumba Crossing / War Drums of the Far East / The Miracle of Orange Chicken – Kevin MacLeod (incompetech.com) Licensed under Creative Commons "Attribution 3.0" http://creativecommons.org/licenses/by/3.0/
Be part of our awesome RetireCheap.Asia family!


A membership gives you all the essential details needed for living in Southeast Asia, an extensive forum full of answers about living in Thailand, a Live Chat with JC and connect with other members already living in Thailand. AND discounts on JC's other products and services!

Connect with other like minded people already living in Thailand or thinking about making the move!      

Click Here to become an exclusive member!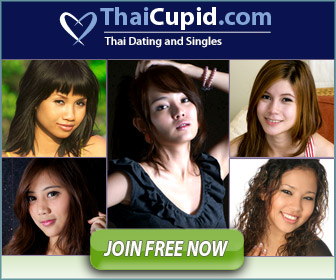 Chiang Mai, Thailand Weather Forecast
Posted In: Accommodations, Hoi An, Vietnam
Tagged: 10 Best Places to Retire, Cheap Places Retire, Da Nang, Danang, expat travel insurance, Green Coco Homestay, Hoi An, Living Vietnam, offshore International bank account, offshore investments, Vietnam expat, Vietnam retirement, Vietnam visa, Where to Retire